Malcolm Young's untimely death in 2017 caused us to go back and listen to a bunch of classic AC/DC, especially their most iconic album, Back in Black, which has gone on to sell over 50 million copies.
That record was recorded in the wake of another untimely death -- that of Bon Scott, AC/DC's original front man.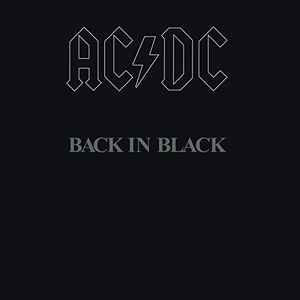 Bon's sound was truly one-of-a-kind. When an AC/DC track came on the radio, his voice was unmistakable. Unfortunately, Bon's less-than-angelic lifestyle led to his early demise.
It was in February of 1980 when the Young brothers -- Malcolm and Angus -- got the news of Bon's death. They were crushed, hanging around London, not knowing what to do next.
Eventually their manager Peter Mensch starting pitching ideas to them of other singers who might be able to fill in -- if never really replace -- the inimitable Bon Scott.
One of those contenders was Brian Johnson, a blue-collar kid from Newcastle. Brian was a singer in the band Geordie, a regular on England's bar-band circuit, which had attracted the notice of none other than Bon Scott, who had told the rest of the band about him before his death.
So the boys had Brian come down to try out a few things with the band and it was instant chemistry. A day later, AC/DC made it official and asked Brian to be their new singer. The next thing he knew, Brian was heading to the Bahamas to record a new album with legendary producer Mutt Lange.
Malcolm and Angus would come up with the riffs and the song titles, then leave the rest of the lyrics for Brian to fill in. Turns out he had a knack for writing catchy and irreverent lyrics to all those great songs. 
Here's a great story from Team Rock with all the details and lots of stories from the band.
It's amazing how quickly records were made back then. Bon Scott died in February 1980, and the band went on to find a new singer, write, record and release Back In Black in July that same year.
Mutt Lange produced the album, known for his perfectionism in the studio and for making iconic records. Also for capturing amazing guitar tones. They used a studio called Compass Point in Nassau, Bahamas, and the studio was known for its great guitar sounds.
If you're a guitar player, then Back In Black is likely a touchstone for you. Check out this interview with the engineer, Tony Platt. He describes how they captured all the great guitar sounds for the record. In the end is was mostly Angus and Malcolm and their inimitable style of playing together that made the guitars sound great. 
If you haven't listened to AC/DC's Back In Black recently, it's a great time to go back and rediscover this incredible record.
Other Resources
If you like the guitar sounds on Back in Black, you might like the guitar playing on the latest Gooseneck album, Flyin' High. Get a FREE DOWNLOAD at this link or by clicking the image below: