There are so many great Steely Dan records -- from Royal Scam to Gaucho -- but Aja is widely considered their masterpiece.

It's only 7 songs, but each one is a career-making gem. From the introductory shuffle of "Black Cow" to the sly funk of "Peg" and the cool jazz of the title track, this record covers a lot of stylistic ground while remaining quintessentially Dan. 

If you haven't seen the Steely Dan Aja documentary about the making of Aja, it's time to grab a copy and check it out.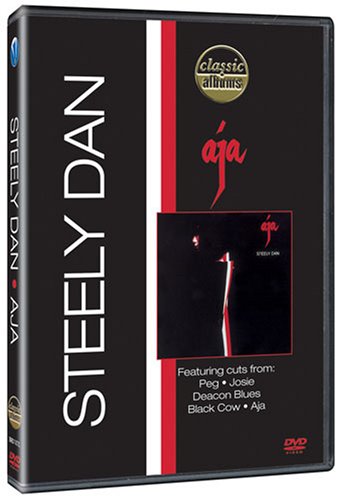 In this doc, Donald and Walter take us behind the scenes on how they recorded this epic album -- from the rotating cast of bands -- not just musicians but entire bands -- to how each song was constructed in the studio.

The best parts are when they sit at the recording console and pull up the different tracks on these tunes, showcasing the work of guitarist Larry Carlton, drummers Bernard Purdie and Rick Marotta and singer Michael McDonald.

The Dan poke a little fun at Michael McDonald as they listen to his backing vocals on "Peg." McDonald called this track "fiendishly difficult" because he was singing such close harmony on the chorus. 
Also funny is when they talk about the guitar solo -- and how many great guitarists tried and failed to get the right approach to the solo.

But best of all is the banter between Donald and Walter. You can tell these guys love spending time with each other and enjoy nothing more than trying to crack each other up. They trade lines back and forth like a tennis match in a friendly competition to see who will laugh first. 

Bottom line, it's well worth grabbing a copy of this Steely Dan Aja DVD if you want to see the Dan's creative process in action.

Leave A Comment

Now it's your turn. What's your favorite Steely Dan record? Favorite Dan song? Leave a comment and let us know!

And if you like this post, you might also like:

Steely Dan's Long-Lost Song "Second Arrangement"
More Unreleased Steely Dan Outtakes