From "What Is Hip" to "Hip to be Square."

Tower of Power introduced their horn magic to the world with their hit "What Is Hip" back in 1973. Then about 10 years later, they added powerful horns to another "hip" track, Huey Lewis and the News's "Hip to be Square."

Call us biased, but we love rock bands with a big horn section!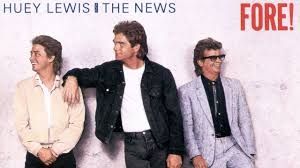 Huey Lewis and the News is one of those bands that combines fun rock songs with great musicianship and killer horns. While Huey's band included sax man Johnny Colla, they also frequently called on fellow Bay area stalwarts Tower of Power to horn-ify their tracks.

One of their best horn-based songs is "I Want A New Drug" from the album Sports. This is Johnny Colla's horn line and it really makes this song sing. TOP horns didn't play on the original recording but they often appeared live with Huey, as in this video:



Huey Lewis said this song came to him in a bolt of inspiration while he was driving his car. So much so that he had to pull over and write down the lyrics before he forgot them.

This song also ended up in court when Huey and the boys sued Ray Parker Jr for copyright infringement over the "Ghostbusters" theme. We're curious to know the terms of that agreement but it's sealed by a confidentiality agreement. To our ears the two songs sound pretty similar!

 
Related Links

If you love horn bands, you might like Gooseneck's new album, Flyin' High. Pick up a FREE DOWNLOAD at this link.