Eric Clapton's first solo record is a classic, with hits like "After Midnight" and "Let It Rain."  
This marked a turning point in his career not just because it was his first solo record, but also because he connected with an amazing group of American musicians led by Delaney and Bonnie Bramlett.
It's hard to overstate how important Delaney and Bonnie were at this point in Clapton's development as a singer and songwriter. In fact, Delaney Bramlett is famously cited as the guy who got Eric Clapton to sing. The working title of this first record was joking called, Eric Sings.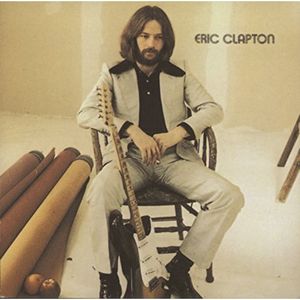 Clapton clearly loved being part of this broader group of musicians, rather than a superstar leader of Cream and Blind Faith. He likened it to being in groups like The Band, made up of stunning musicians, equal partners in making the records sound great.​​​​​​
The other musicians in Delaney and Bonnie's band were giants in their own right. Especially the rhythm section of Jim Gordon on drums and Carl Radle on bass. These guys were considered one of the best rhythm sections in the world at that time.
And the horn section of Bobby Keys, who later went on to a long association with the Rolling Stones, and Jim Price added icing to the cake.
Here's another great result of their collaboration, Delaney & Bonnie & Friends On Tour With Eric Clapton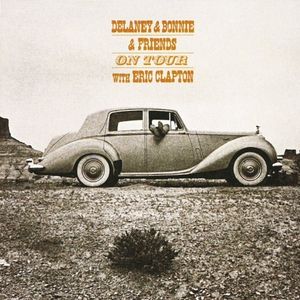 Check out this video clip of Eric and Delaney and Bonnie on the song "Elijah." Here Eric is just the sideman acoustic guitar player and Delaney is singing:
And for those who want to go REALLY deep, there's the box set from Rhino Records released back in 2010. But be forewarned, it's out of print and the price point is pretty steep: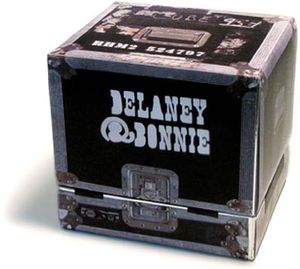 Here's a link to a definitive article about Clapton's first record and his association with Delaney and Bonnie Bramlett. 
Related Links
If you like the early Eric Clapton records, you might also like the sound and musicianship on Gooseneck's latest record, Flyin' High. Get a FREE DOWNLOAD at this link or by clicking the image below: