When you think of Steely Dan, reggae is not the first thing that comes to mind. 
But over the years, Steely Dan recorded some amazing reggae songs. And then Walter Becker went on to make his second album, Circus Monkey, almost entirely based on reggae.
Here are some of Steely Dan's best reggae tracks:
"Haitian Divorce" from The Royal Scam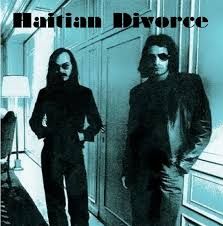 The story behind this song is hilarious. In the 1970s, Haiti was known as a place to get quick divorces, and unilateral divorces -- meaning husband and wife didn't have to agree to it, either one could decide. Also it was common to go down to Haiti and get a divorce, then get remarried to a new partner all in the same weekend. 
Donald and Walter heard about this from one of their recording engineers who had just returned from Haiti, divorce in hand. So the boys turned that story into this noir tale.
Steely Dan's lyrics have always been visual and cinematic, and this tune is especially vivid. One of our favorite lines is now we dolly back / now we fade to black -- written as screenplay direction.
Dean Parks is the great studio guitarist who played the song's sinuous lines, and then Walter added the signature talk box effect to the track.
The late, great Walter Becker actually sang this tune live from time to time. Here's a great version of Walter singing it: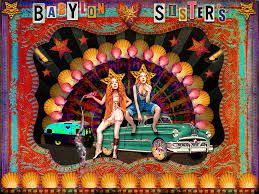 For a couple of New Yorkers, Donald and Walter wrote one of the quintessential Los Angeles songs in "Babylon Sisters." This tune evokes L.A. more vividly than almost any other we can think of, maybe with the exception of the Eagles' "Hotel California."
From the laid-back, reggae-inspired groove to the opening line drive west on Sunset / to the sea, you know you're in La-La Land. You can picture Donald and Walter in a convertible, leaving Hollywood on their way to a debauched weekend in Malibu. 
Donald and Walter were masters of noir lyrics, and this is one of their most dissolute stories. The references to prostitutes (the "babylon sisters" of the title) and cocaine ("cotton candy") are central to the narrative.
It's worth noting that neither Donald nor Walter played on this track, a sign that they had taken their use of top studio players to an extreme. The tune is anchored by Bernard Purdie's namesake "Purdie shuffle" and Walter's "favorite bassist" Chuck Rainey. The background vocals are amazing and delivered by a bunch of talented ladies, including Patti Austin who went on to solo fame.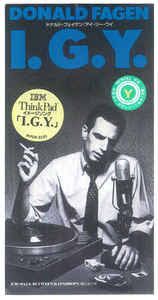 Ok, so this was Donald Fagen and not Steely Dan, but the same idea applies. And it's debatable whether you would call this reggae, but the distinctive chucka-chucka reggae-style guitar is enough to make it qualify for this story. 
The Nightfly is Donald Fagen's most autobiographical album, based on growing up in the suburbs around New York and New Jersey in the 1950s. I.G.Y. stands for "International Geophysical Year" in 1957-58, an event promoting collaboration among the world's scientists. 
In this song, Donald's tongue is firmly in cheek, as he sings about that era's naive innocence and belief that technology could make a better future for all of us.
It was Donald's only Top 40 hit and was nominated for a song of the year Grammy in 1983 but lost to Willie Nelson's version of "Always On My Mind" (yikes!).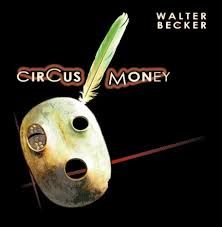 At this point in his career, Walter got so immersed in reggae that his entire second album is based on it. Apparently, he was listening to lots of dub reggae and similar music at the time he recorded this album.
There is no Donald Fagen presence on this album, either as a player, producer or writer. Instead the producer this time is Larry Klein, the great bassist and producer and ex-husband of Joni Mitchell. 
Related Links
If you like Steely Dan and reggae, you should hear Gooseneck's new reggae tune Playin' In My Girlfriend's Band. Pick up a FREE DOWNLOAD at this link, or by clicking the image below: