The news of Tom Petty's death struck us like a punch to the gut.
He was without a doubt one of the great rock 'n roll originals, a man who lived by his own rules and with his own code, and a man who would not back down.
From humble roots playing keg parties in Central Florida to headlining the biggest stages in the world, Tom Petty and his friends in the Heartbreakers never lost that feeling of being regular guys, of connecting with the audience and having their feet firmly planted on the ground. 
To honor Tom and his passing, we're going back to watch the great and definitive documentary, Runnin' Down A Dream.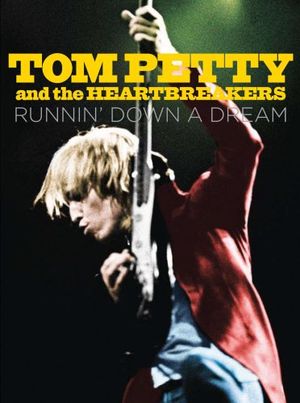 Unlike most music documentaries which are directed by music video directors, this film was directed by the award-winning filmmaker Peter Bogdanovich.
Highlights include his early years kicking around Gainesville while putting the band together, plus there's a long section about the band's breakthrough album, Damn The Torpedoes. 
Tom was such a great storyteller, and this movie is full of incredible stories about everything from Tom's knock-down-drag-out fight with record company MCA, to his time playing with idols George Harrison, Bob Dylan and Roy Orbison in the Traveling Wilburys.  
Here's the trailer:
It's also a whopping 4 hours long! Which means it's everything you ever wanted to know about Tom Petty and the Heartbreakers, plus a whole lot more.
Like you, we're heartbroken and can't believe Tom is gone. RIP Tom Petty, you are irreplaceable and will be forever missed.