We're big Aerosmith fans here at Gooseneck HQ, and we were recently re-watching one of our favorite music documentaries about the boys from Boston, Aerosmith's Making of Pump. This epic DVD documents the band making their comeback record, Pump.

It opens on Steven Tyler and Joe Perry in a songwriting session in a little rehearsal studio. Steven's working on "Love In An Elevator" on a keyboard. Meanwhile, you can hear Joe in the adjoining bathroom taking a leak and talking to Steven while relieving himself.



And it just gets better from there.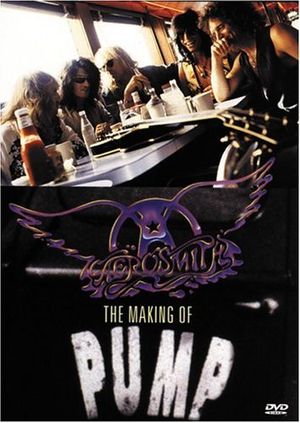 You see the band at its rawest moments, arguing about which songs will make the record, slaving over drum tracks while Steven Tyler pushes drummer Joey Kramer to the limit. It looks and feels like Spinal Tap, only for real.

One of the best highlights is the making of "Janie's Got A Gun." Such a great song! You see Steven Tyler's amazing creativity up close, as he scats lyrics and melodies over the rough tracks and you see their writing and recording process unfold.

If you like watching the creative process, this is one of the best documentaries out there. You can find it here: Aerosmith The Making of Pump. 

Leave A Comment

Now it's your turn. What do you think of this music doc? What's your favorite Aerosmith record? Leave a comment and let us know!

And if you like this post, you might also like:
This Is Where Aerosmith Got The Title For "Walk This Way"
Steely Dan's "Aja" Is Pure Genius