She may not be from Montgomery, but Bonnie Raitt is definitely an angel, heaven-sent to share her beautiful music with the world.
We love to hear Bonnie singing her signature tune, "Angel From Montgomery."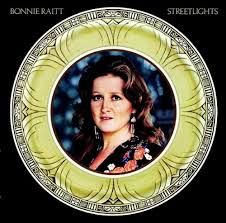 It's amazing to us that this song that's sung from a woman's point of view was written by a man, the great John Prine.  Such an amazing songwriter and storyteller.
This classic song has been covered many, many times but it will always be associated with one artist, Bonnie Raitt. You can find it on her great record from 1974, Streetlights.
We love this version of Bonnie singing the tune with Susan Tedeschi and Derek Trucks. Wow! Check it out:
Other Resources
If you like the storytelling on this song, you might also like the stories on Gooseneck's latest record, Flyin' High. You can get a FREE DOWNLOAD at this link or by clicking the image below: