Is there any doubt that Little Feat's Waiting For Columbus is the greatest live record ever released?

Of course there are lots of amazing live albums, like The Band's Last Waltz. But for us, the combination of Little Feat and Tower of Power horns on Waiting For Columbus takes the cake.

Many of us still remember the first time we heard this record and thinking, what is that?! The undeniable grooves, tongue-in-cheek songs, interplay among amazing musicians.

Little Feat threw all kinds of American music into the melting pot -- funk, blues, jazz, country -- and made a heady stew all their own.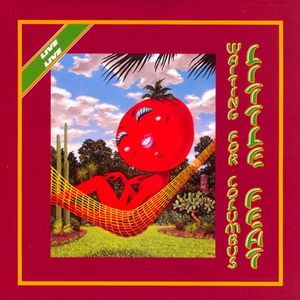 The Secret Weapon: Tower Of Power Horns

One thing that made Waiting For Columbus so special was the addition of Tower of Power's horn section. Listen back to tracks like "Spanish Moon" and the horns will give you goose bumps.

Indeed, Emilio and Doc and the boys from TOP horns played on all kinds of records, but arguably this is their greatest contribution to another band's sound. Waiting For Columbus captured both bands at the height of their powers.

Bonus Tracks

We ran across this amazing clip on YouTube of Lowell George giving a slide guitar lesson.

What makes it funny is that he's giving the lesson to two German journalists. So it's half in German and half in English.


Do you agree that this is the ultimate live record? If not, what's your favorite? Leave a comment and let us know!
Related Links
If you like Little Feat and Tower of Power, you might also like Gooseneck's new record Flyin' High. Grab a FREE DOWNLOAD at this link or by clicking the image below: