We thought we knew pretty much everything there was to know about Steely Dan.

We knew about the long-lost Gaucho track "The Second Arrangement" and wrote about it in this post: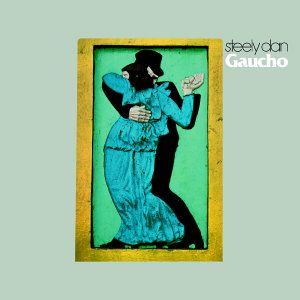 But we had no idea there were a whole bunch of unreleased songs recorded during those sessions.

Gaucho was famously difficult to make. There were mishaps during its recording, like Walter Becker getting hit by a car. Plus, they wrangled with their record company over the price of the album.

In the end it took more than a year to complete, and the difficulties during its recording probably led to the extended break Steely Dan took after its release.

Donald and Walter tried and eventually rejected a number of tunes for Gaucho. They must not have been satisfied with them, but they sound pretty good to our ears!

One of the cool ones is "Kulee Baba" (whatever that means!). Check it out:


Here's another cool one called "Kind Spirit." 


And one called "The Bear"


For more details on these outtakes and other Steely Dan history, see this excellent article on BB Chronicles.

 
Related Links

If you like Gaucho-era Steely Dan, you might also like the new Gooseneck album, Flyin' High. Get a FREE DOWNLOAD at this link or by clicking the image below: