When they were making Gaucho, Steely Dan recorded a song called "The Second Arrangement." Like a lot of Dan material of that era, it was a sly, ironic tale of a love triangle gone wrong, set to incredibly polished and sophisticated music. Great players, cool arrangement, you know, just what you'd expect from the Dan in 1979-80.

If you heard "Second Arrangement," you could tell it would fit right into Gaucho alongside tunes like "Babylon Sisters" and "Hey Nineteen."

The problem is, no one ever heard the finished version of this song.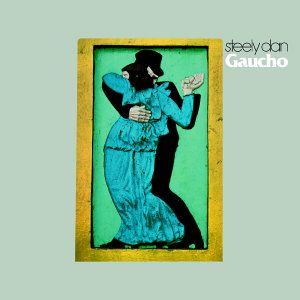 Remember, Steely Dan recorded Gaucho on tape. This was before artists made records on computers, which provide backup files if something goes wrong.

So what happened to "Second Arrangement?" An assistant engineer was preparing the tapes so Fagen and Becker could listen to it, along with producer Gary Katz and engineer Roger Nichols. But instead of playing the song, the assistant accidentally recorded over about 75% of it. When Nichols broke the news to Fagen, Donald was so upset he just got up and left the studio without saying a word.

They tried to re-record the song several times, with a variety of players. But Steely Dan's well-documented perfectionism kept them from finding a version they were happy with, so they scrapped the tune and moved on.

Want to hear a demo of "Second Arrangement?" Click on the image below to give it a listen. 



Were you familiar with this story? What do you think of this song? Should the boys record it on their next Steely Dan record? Leave a comment and tell us what you think!


Related Links
If you like Steely Dan's sophisticated chord changes and wry lyrics you might also like the songs on Gooseneck's latest record, Flyin' High. You can get a FREE DOWNLOAD by clicking this link or the image below: