We always knew "Kid Charlemagne" told the tale of a dissolute, past-his-prime drug dealer in the San Francisco Bay area.
But we never knew there was a true story and real character behind Steely Dan's "Kid Charlemagne."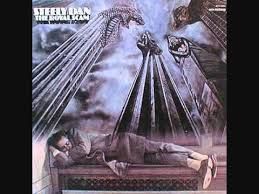 That is, until Gooseneck fan Kate Hickson sent us a link explaining that the song is based on Owsley Stanley, the real-life "King of Acid" who supplied much of the LSD during the psychedelic heyday in late-'60s San Francisco.
Stanley was a self-taught chemist who "mixed the diamond with the pearl" and got mixed up with Ken Kesey and the Merry Pranksters in the Haight-Ashbury scene. The "technicolor motor home" from the song's lyrics refer to Kesey's famous bus
Is there any question that Donald and Walter sampled some of Stanley's goods during that period? 
The Acid King went on to be a sound man for the Grateful Dead and even co-designed the Dead's skull logo. 
Wow, what an interesting life. The real Kid Charlemagne was a true renaissance man.
Here's a link to Caleb Pershan's great article on Owsley Stanley and the song Kid Charlemagne:
'Kid Charlemagne': A Close Reading Of Steely Dan's Ode To Haight Street's LSD King
Related Links
If you like Steely Dan, along with horn bands like Tower of Power, then you might like Gooseneck's new album Flyin' High. Grab a free copy right here: