​If Alabama gets a cool-sounding name like Crimson Tide, why can't a loser get a cool name too? That's the premise behind Donald and Walter's classic "Deacon Blues."

They wrote this one in Malibu when they were at the height of their powers making Aja. But this track has an unmistakable New York jazz sound and makes us wonder whether Donald and Walter were homesick for the Big Apple at the time.

Turns out the name Deacon was taken from Deacon Jones, the NFL lineman during that era in the '70s. Donald and Walter weren't football fans, they just liked the sound of the name and the way "deacon blues" contrasted with "crimson tide."

One of our favorite stories from this article comes from Pete Christlieb, who played the iconic sax solo in the song. He was the tenor player in the Johnny Carson-era Tonight Show band. One evening after taping that show, he went down to the studio and cut this solo for the Dan.

He said it took all of 30 minutes. The next thing he knew he was hearing himself "in every airport bathroom in the world." Read more about it by clicking the image below.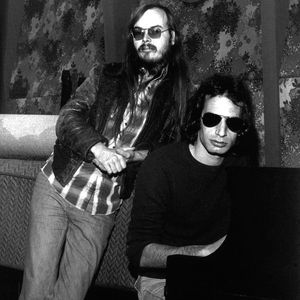 Leave A Comment

Now it's your turn. What's your favorite Steely Dan album? Favorite Dan song? Leave a comment and let us know!

And if you like this post, you might also like:
Steely Dan's Aja Is Pure Genius
Steely Dan's Long-Lost Song "Second Arrangement"