Frank Zappa fans have an embarrassment of riches when it comes to FZ material. And for all you Zappa aficionados out there, there are two new DVDs you need to see: Eat That Question - Frank Zappa In His Own Words, and Roxy: The Movie.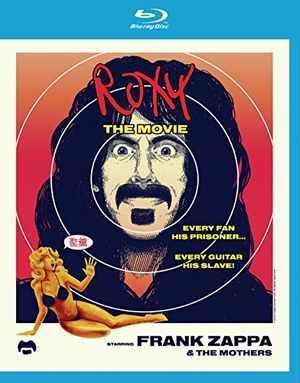 Eat That Question - Frank Zappa In His Own Words

The first movie is a collection of Zappa interviews through the years. This movie recently had its premiere at the Sundance Film Festival.

FZ was a great interview subject. He was direct, candid and often turned questions on their head, toying with interviewers. 

Here's the trailer:



Roxy: The Movie

This concert film captured three epic nights at the Roxy Theater in Hollywood back in December 1973. Apparently there were technical issues with the filming, but modern technology and editing made it possible to finish the movie.

Zappa always had amazing musicians in his bands and this group was no exception. With George Duke on keys, Chester Thompson and Ralph Humphreys on drums and the otherworldly virtuoso Ruth Underwood on vibes, it was an incredible lineup! Not to mention Zappa himself on guitar. 

Here's the trailer:


If we had to pick just one of these movies, it would probably be Roxy: The Movie since it includes so much great music. For Zappa fans, these are two solid additions to the FZ video library.
Leave A Comment

Not it's your turn. Which of these movies do you prefer? What's your favorite Zappa movie? Leave a comment and let us know!

And if you like this post, you might also like:
Frank Zappa Was Not Your Average Guitar Hero